WHO WE ARE ?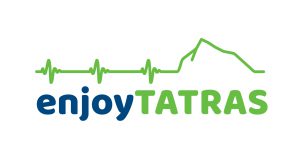 ENJOY TATRAS – a pilot project, the first of it´s kind in Slovakia – is a common destination management company of two trusted and powerful regional tourism organisations: the regional tourism organisations of the Liptov region and the High Tatras region and represents their local knowledge and experience. It was created to multiply the purchasing power of the spectacular Tatras mountain region in the heart of Slovakia.
OUR VISION ?
We don´t want to declare empty cliches – we want to introduce the spectacular Tatras mountain region as we know it and place the Tatras as a predominant mountain destination in Eastern Europe. Our enthusiasm is our driving force – we are ready to show the singularity of this region, turn expectations into possibilities and provide experiences that go beyond the ordinary and expected. We want to be recognized as a reliable partner by understanding the needs of our partners and giving the homy and welcoming feeling to all visitors.
WHAT WE OFFER?
We offer complete solutions for the widest array of travel services. We are able to find and create the best options and personalised packages for our clients according to their needs and expectations.
We can offer services of European quality for very competitive prices :
accommodation in different categories of pensions, chalets, hotels and holiday villages, from basic to luxury
packages consisting of services according to the needs of the clients: ski pass, ski equipment rental, ground transportation, car rental, English speaking local epresentative, entry to waterparks, big variety of leisure activities
additional services as ski schools, fresh tracks, cave adventures, indoor skydiving, sightseeing flights, après ski possibilities, golf including golf school for children and many more
incentives, FIT, meetings and events, conferences, special interest group travel
tailor made itineraries, detailed proposals
WHO WE COOPERATE ?
As a destination management company created by the two most powerful regional tourism organisations in Slovakia, we put together all the key partners of the Liptov and the High Tatras region. We cooperate with hotels and pensions of all cathegories, ski resorts, aqua and thermal parks, medical spas, winter and summer sports providers, municipalities and amusement parks
We have local knowledge, experience and purchasing power. We know our Tatras mountain region – come and ENJOY TATRAS with us.



You can also find actual information about Enjoy Tatras on website www.enjoytatras.com or on social networks:
wunderschöne Landschaft und freundliche Menschen Dankeschön
Georg Horn
Great place!!!!!!!!!!!!!!!!!
Otto Katona
One of the most beautiful places! We keep coming back! Insider Tipp: Enjoying a meal at Restaurant Fortuna in Spisska Sobota! Small and totally unexpected, but they would deserve a michelin star or at least a falstaff voting
Miriam Bentfeld
bellissimo e perfetto per gira in famiglia
Giuseppe Ganci
This is the most gorgeous place - an undiscovered paradise with very reasonable prices. We had so much fun rowing a boat at Stary Pleso, hiking the mountains, and eating pierogi at the Grand Hotel Kempinski. The air was clean and you could see stars shining so brightly in the night sky. In the evenings, colorful thunderstorms would roll through and it was just so cozy. We had a wonderful and memorable family vacation here and will be back again.
Krysten Jenci
Megnifico....... beautiful mountains.... .. roads very good condition speechless....
Jacek Baca
Superb view!
Ilona Ilonciks
Nice place. Greatfull nature. Friendly People. I like it.
Kai Stamm
Отдых ........... Природа супер
Яна Рішко
Beautiful place with most beautiful views. Fantastic for active people who like hiking in the mountains.
Ela Sobota
Určite áno, na Slovensku je to naj čo Slovensko má
Patrik Draxler
Hoci sme stihli len Hrebienok, Beliansku jaskyňu, Bachledku a Štrbské pleso, boli sme nadšení a uchvátení. Prekrásna príroda, dobré služby, výborná strava a všade ochotný personál. Už teraz sa tešíme na ďalší pobyt! <3
Jaroslava Bašistová
Je to tam krásný 😁 hodný lidi a je to jen 7 hodin vlakem, super 😍
Zdenka Lébrová
Tatry su moja srdcovka a nech som kdekoľvek vzdy ma nabijú pozitívnou energiou a pozitívnym myslením. Stále mam usmev na tváři ako malé decko a v poslednej dobe mam stále stastie Aj na perfektne pocasie a skvělých ludi ❤️
Livia Laylla Lukacova
Tatry sú krásne a je tam čo obzerať veľmi sa nám tam páčilo, no pre zlé počasie sme všetko nestihli pozrieť tak určite sa tam ešte raz niekedy vrátime. Čo sa nám tam ale nepáčilo bolo parkovanie mali sme problém niekde zaparkovať, keďže tam bolo toľko veľa ľudí.
Lucia Raškovská
The most beautiful place I've ever seen before. I was astonished at this place. I will come back very soon.
Van Sinn
Kľud, pohoda, užili sme si to s rodinou. Poriadne. Hlavne kľud od ľudi-vorkoholikov, ktori sa stále len ponáhľajú a vlastne nič nemajú, lebo nikdy nikde neboli len práca, doma a nič iné. Nevedia si nič užiť, ani vlastný život, ani peniaze pre ktoré by si nechali prevŕtať koleno, len aby im nič neutieklo z účtu. Také chvíle su liekom na všetko. Ticho, pohoda.....na nezaplatenie
Ifbb Marek Leder
Nie nadarmo sa hovorí, že Tatry sú pýchou Slovenska. Krásne miesta, nádherné štíty a príroda.
Martin Lörinc
A hiker's paradise. Trails are nicely groomed and scenery glorious!
Kim Beaudet
Ve Vysokých Tatrách je vždy krásně. Se správnou partou dobrých lidí a dobře zvolenou trasou na výšlap není možné, aby člověk nebyl spokojen. S ubytováním jsme byli pokaždé maximálně spokojení.
Monika Marančáková
Krásně strávené jarní prázdniny. Lyžařské podmínky pro děti byly perfektní. Široké sjezdové tratě, přehledný terén, perfektní služby a moc příjemní lidé. Určitě se sem vrátíme.
Denisa Nováčková
Przepiękne góry, szlaki zachęcające do wędrówek, pozytywni ludzie słowem świetne miejsce na codzień jak i wakacje :)
Piotr Wróbel
Wypoczynek w Tatrach od południowej, słowackiej strony to jednak inne doświadczenia niż w powiecie nowotarskim. Łatwość dojazdu, brak korków, mało ludzi, brak wszechobecnych góralskich bud z wszelkim dobrem, cisza, spokój, swietnie przygotowane stoki, bardzo dobra infrastruktura w zakresie zakwaterowania typu pensjonat (z ciepła woda 24h). Oprócz tego fajni, przyjaźni ludzie.
Michał Frontczak