BY PLANE
Poprad – Tatry airport has an international character. Thanks to its geographical location it has exceptionally good weather conditions. It is surrounded by beautiful nature, which gives it its uniqueness. It is located 12.5 km from the High Tatras.
The airport is open seven days a week all year round and is used by: charter flights with tourists and sportsmen, private and commercial flights, training flights, helicopter emergency medical service, Aero Club and sightseeing flights.
Regular lines:
London (Luton), UK operated by Wizzair.
During the winter season: Riga (Latvia) and Warsaw (Poland). The flight is operated by AIR BALTIC.
In addition to this international airport, there are airports in Košice (116 km) and Krakow (Poland, 160 km) in the vicinity of the High Tatras. www.airport-poprad.sk

BY TRAIN
The High Tatras Region can be easily reached by train. The main railway line from west to east is formed by the railways of the Slovak Republic, which also line the area of the Tatra region. The main railway junction is the town of Poprad, with frequent train connections from Bratislava and Košice and international connections from Prague. Here you can also use the car train, without worrying about traffic on motorways or snowy roads. From Poprad, you can take passenger trains or buses to the various tourist areas.
Leo Express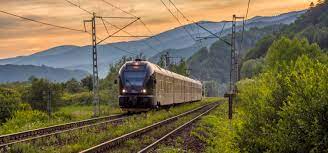 Go to the Tatras on board Leo Express trains! The low-floor air-conditioned trains are ideal for families with children and groups of friends. You can also transport bicycles on board the Leo Express for a single price of €2!
Join the SMILE CLUB loyalty programme and get the best ticket prices and cashback every time you travel. More at www.leoexpress.sk
You can travel in Economy Class or the upgraded Economy Plus and Business Classes with leather seats and selected complimentary refreshments. You will be offered delicious snacks and desserts and freshly ground coffee on board. Then, in the luxurious Premium Class, you can order a delicious lunch or dinner and relax in comfortable seats that can recline to a sleeping position. For night journeys, we will also offer you a sleeping set.
Regiojet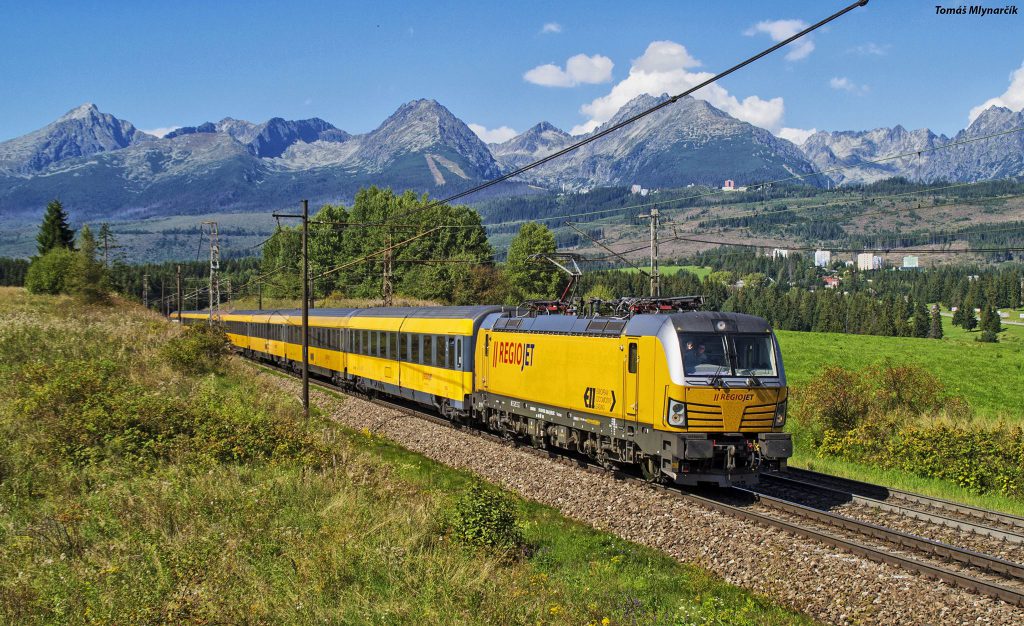 On the way to Poprad you can also use the train connection of the private company Regiojet, which operates a line on the route Prague-Ostrava-Žilina-Košice. You can look forward to great prices and service. More at www.regiojet.sk.
Pendolino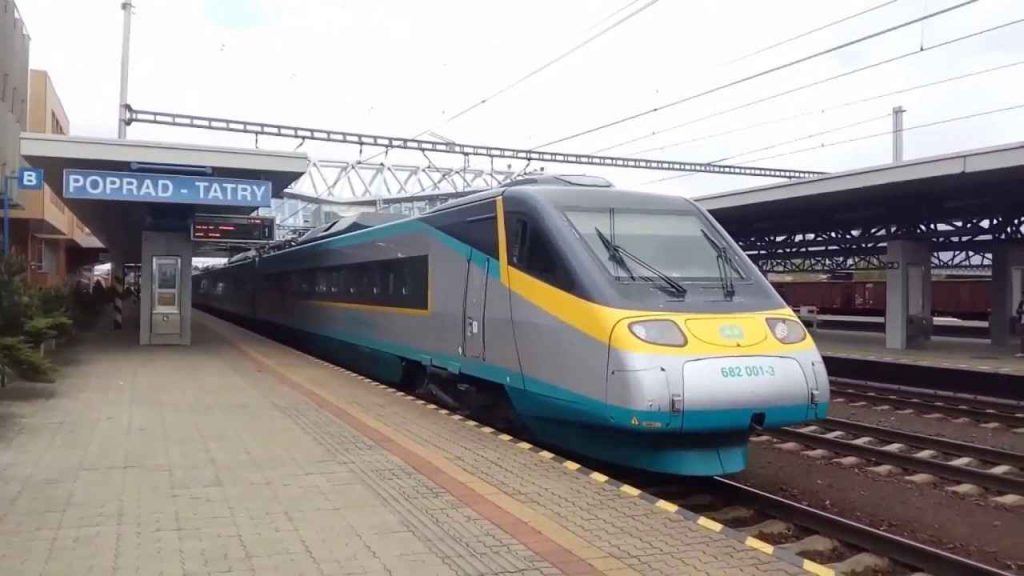 Train on the route Košice – Žilina – Prague hl. n. runs at a regular interval once a day throughout the week, except on Saturdays, when it runs twice a day
In the opposite direction on the route Prague hl. n. – Žilina – Košice, the train runs at a regular interval once a day throughout the week, except on Fridays, when it runs twice.
The journey time on the line Poprad-Tatry – Prague hl. n. is 6 hours and 12 minutes.
Tickets can be purchased online no later than 24 hours before the departure of the train from the eastern station, later you can buy a ticket only at ZSSK ticket offices with the Complex Passenger Handling System (KVC).

BY BUS
POPRAD – KRAKOW
The High Tatras region is easily accessible by bus. You can use the regular bus connection on the route POPRAD – STARÝ SMOKOVEC – TATRANSKÁ LOMNICA – BIAŁKA TATRZAŃSK – NOWY TARG – KRAKÓW, you can find it HERE!
Europe's largest long-distance bus network FLIXBUS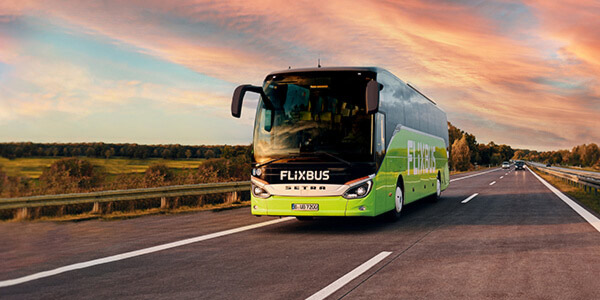 BY CAR
The High Tatras region is quickly and easily accessible by car. Highway A connects the capital of the Slovak Republic, Bratislava, with the town of Poprad via Trenčín and Žilina. Sections of the motorway between Žilina – Ružomberok – Ivachnová are under construction and passable by first class roads. From Košice you can easily get by the motorway directly to the town of Poprad. In other parts of Slovakia, expressways and 1st and 2nd class roads are available.
The maximum speed limit is 130 km/h on motorways and expressways, 90 km/h on roads outside villages and 50 km/h in villages. Drivers are obliged to keep their lights on during the day.
Motorway vignettes are valid on motorways and can be bought at border crossing points, selected petrol stations, selected post offices and other points of sale. All points of sale are duly marked.
Along the motorways and first-class roads there are information boards and orientation signs pointing out the most important historical and artistic monuments and sites. A network of petrol stations with refreshment and rest areas and restaurants has been built along the roads.
The roads are passable all year round. In winter, snow ploughing and gritting is provided. If there is a continuous layer of snow, ice or frost on the road, vehicles (up to 3.5 tonnes) must wear winter tyres on all axles.