From 1st November, tourist trails are closed for winter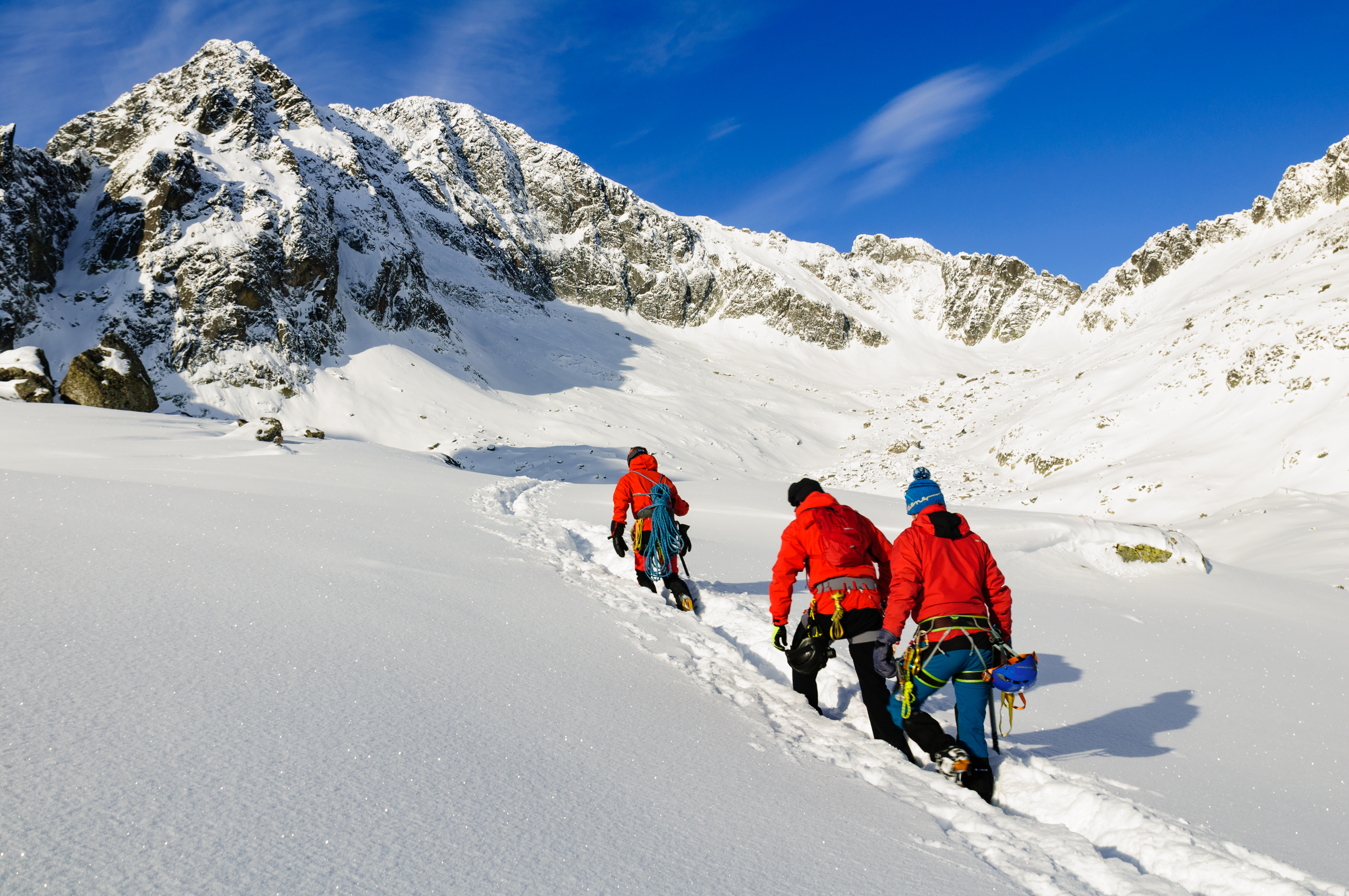 From 1st November 2022, selected alpine tourist trails are closed so that the nature and animals can relax. The closure applies mainly to higher located trails, mountain saddles and summits. However, all trails running to alpine chalets (except the Chalet below Mt Rysy) are open all year round.

So what's allowed?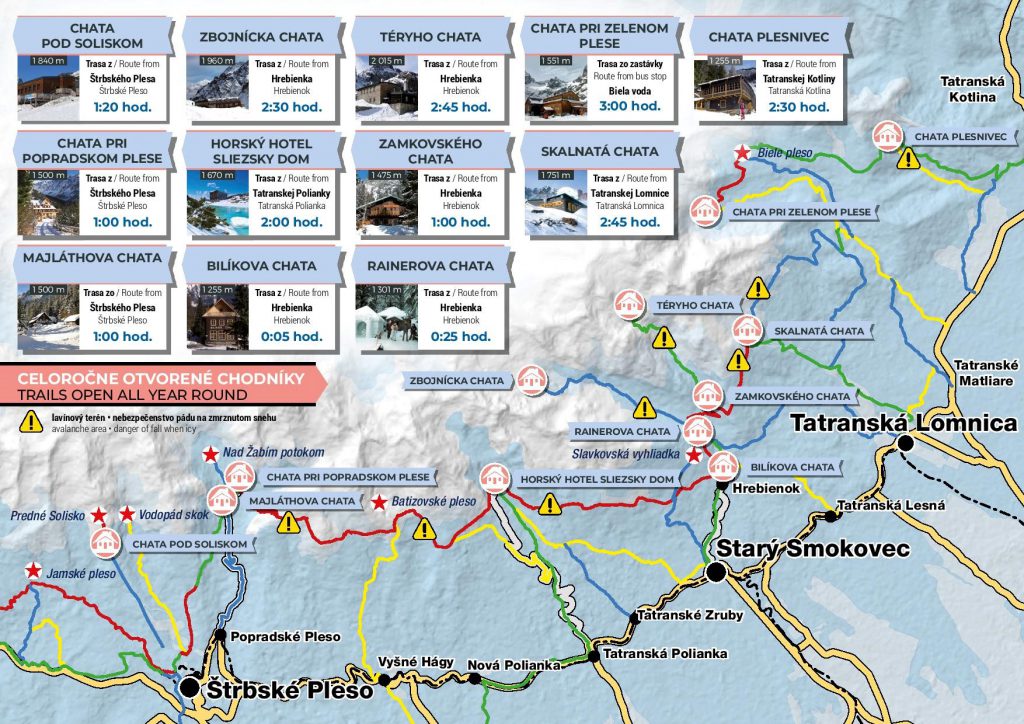 Winter hiking is different from summer hiking of course, mainly as for the equipment and experience that it requires. Read our summary of the most important things that every tourist should keep in mind:
check the weather, the snow conditions and warnings (Tatra information offices, Mountain Rescue Service)
take winter equipment based on the situation and conditions, know how to use it – poles, crampons, ice axe, avalanche equipment if necessary
take out insurance for the mountains and register in the hiking trip book at the accommodation facility, inform the relatives.
Official explanation of the tourist trail seasonal closure:
Selected tourist trails in the Tatra National Park are closed from 1st November to 14th June, when nature is most vulnerable. It's the chamois rut season and the period when the risk of disturbing chamois in dangerous avalanche terrain is higher, plus the sensitive spring nesting season and the period when young animals of several protected species in the Tatras come out. For the full version of the valid ordinance, please click HERE!
Closed trails:
Check them on the map or find them based on the marking in the mountains: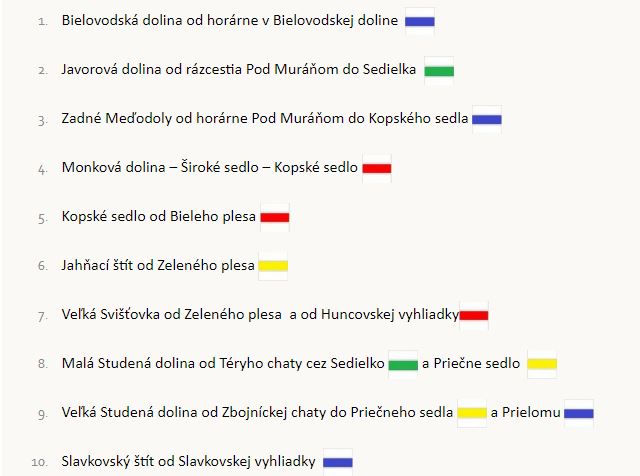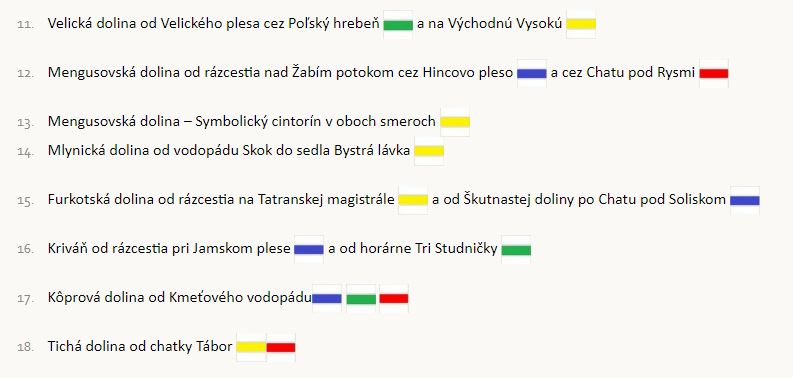 Zdroj: Združenie cestovného ruchu Vysoké Tatry a Tatranský národný park