Cross-country skiing is an integral part of winter in the High Tatras, along with alpine skiing and ski touring. There are top-class cross-country tracks in every resort, all of them are groomed every day. 61 kilometres of cross-country skiing tracks are at disposal in every settlement in the High Tatras during the winter season.
The biggest cross-country skiing area is in Štrbské Pleso and offers 8 professional groomed tracks with the length of 0,5 to 5 km. The so called SNOW area is supplied with man-made snow and can be used all winter long. The resorts of Tatranská Lomnica, Starý Smokovec and areas around offer offer 30 km of tracks in total, from easy to medium difficulty. Experienced skiers as well as beginners can find here everything they need.
The golf area Black Stork changes to an ideal cross-country ski area in winter. Circuits with the total length of more than 10 km offer sports satisfaction and picturesque views of the whole High Tatras and the cycle route between Spišská Belá and Tatranská Kotlina can be used as an easy 9 km-long running track in winter.



Areál bežeckého lyžovania SNOW Štrbské Pleso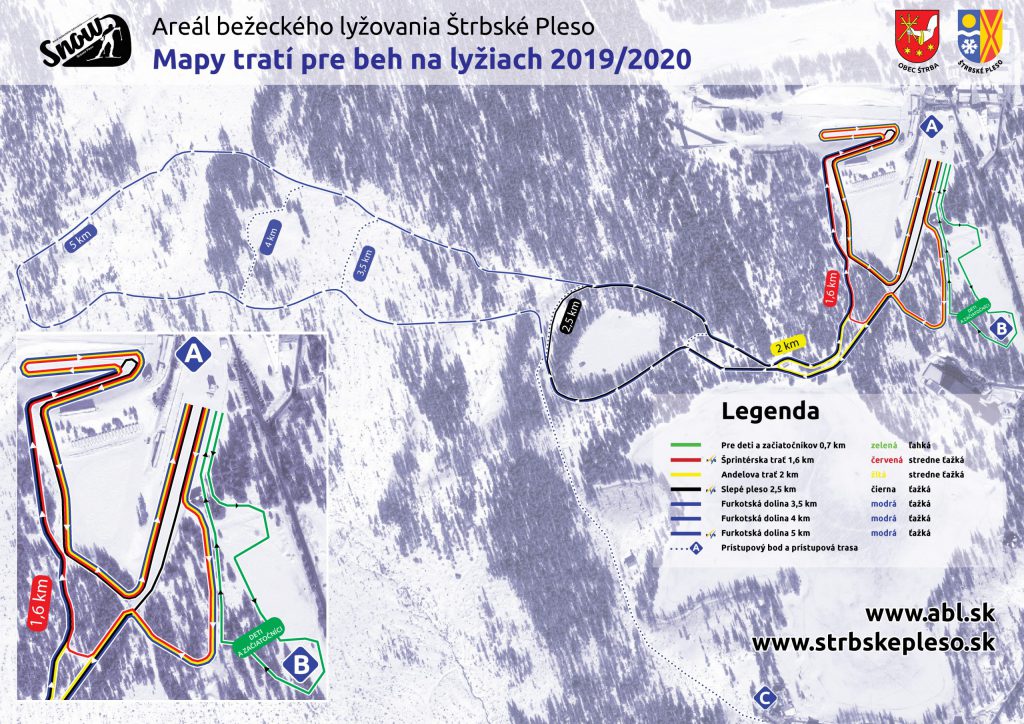 Bežkárske trate Mesta Vysoké Tatry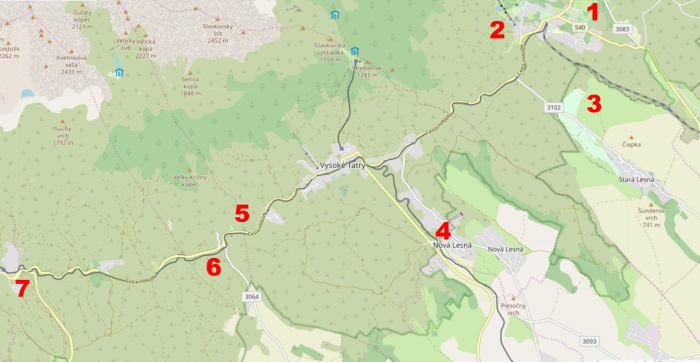 Bežecké trate Black Stork, Veľká Lomnica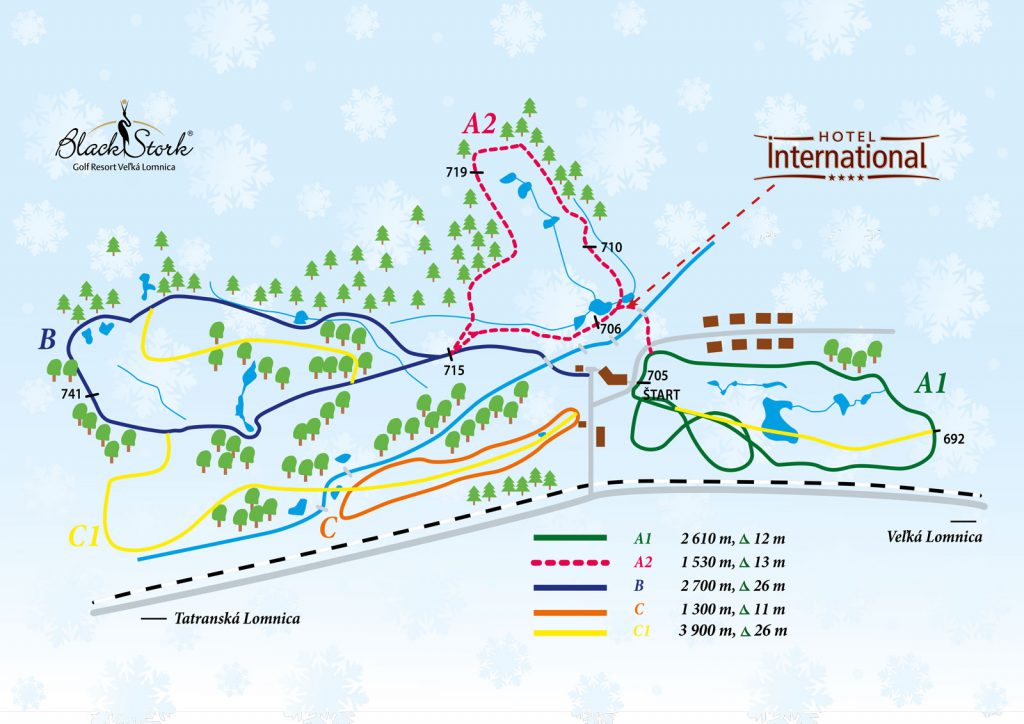 Choose your own style – the classic one along a track cut in the snow; or the so called skate skiing along a groomed track.
If you want to do sports and keep in shape on your holiday, however, without putting too much strain on your joints, cross-country skiing is ideal for you.

Cross-country ski and equipment rental

INTERSPORT RENT GALFY
Horný Smokovec
Štrbské Pleso, Hotel Crocus
+421 52 478 14 02
+421 52 446 84 35

www.galfy.sk/pozicovna
Areál bežeckého lyžovania SNOW
ABL Snow, Štrbské Pleso
+421 911 576 667
abl.sk
PREMIERE SKI SCHOOLS
Horný Smokovec (Grand Hotel Bellevue)
+421 905 276 764
www.premiere-group.sk
KRAMER
Tatranská Lomnica (Slnečný dom)
+421 917 420 976
www.ski-tatry.sk
TATRA SKI SCHOOL
Štrbské Pleso (Areál Snov)
+421 908 318 080
www.skirent.sk

Regular grooming of cross-country skiing tracks in the area of Štrbské Pleso, Starý Smokovec and Tatranská Lomnica is financed by the Ministry of Transport and Construction of the Slovak Republic.