Discover unique places in the Tatras and trails running to unexplored territories that everybody will love.
Although the High Tatras are known as the smallest high mountains in the world, there are lots of natural jewels and beauties hidden. Well-known and popular locations can surprise and fascinate even experienced mountain fans.
Valleys like Velická dolina with a fascinating mountain garden, Skalnatá dolina with a gully for film makers or Javorová dolina, where Prince Hohenlohe felt like at home. Places in the Tatras whose stories make them unique can be marked while walking there. All this together with a map of adventurers, fan photos and interesting texts results in a complex of places that are definitely worth visiting.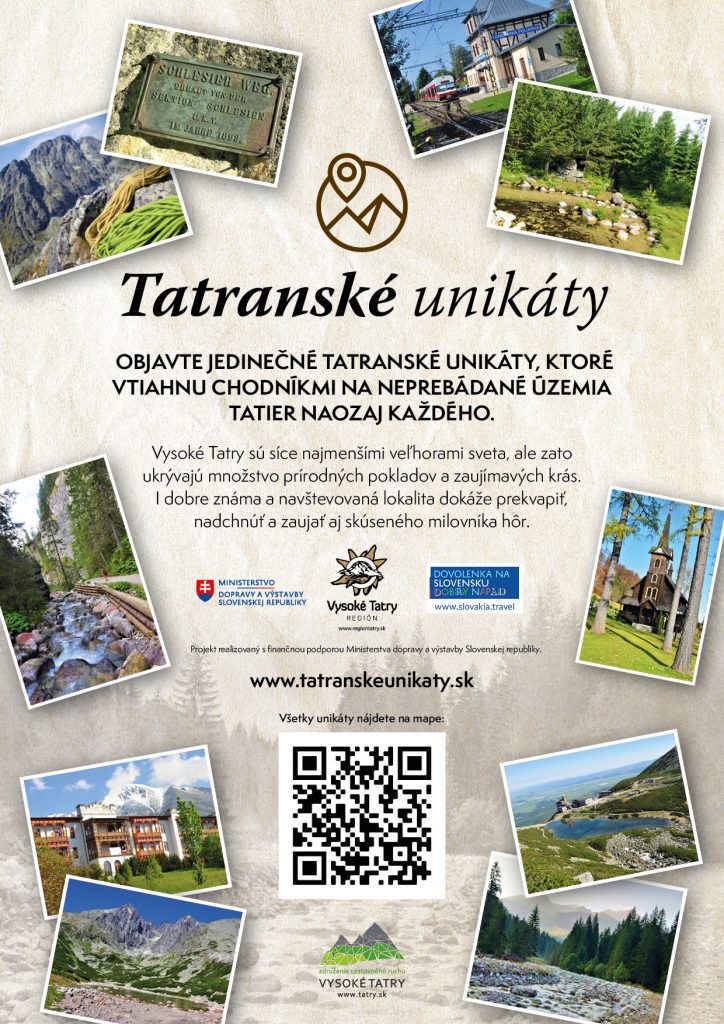 VELICKÁ DOLINA
Find out who was behind the creation of tourist trails, where the first alpine chalets were built, why a gully is named after an innkeeper, how a young Czech poet influenced Tatranská Polianka with his life and much more.

SKALNATÁ DOLINA
Admire a building after which a planet is named, see how the former biggest sledge track of Europe looked like, learn interesting facts related to the creation of the Skalnatá chalet.
JAVOROVÁ DOLINA
Discover the final resting places of significant personalities, dolina Zadných Meďodolov (valley) and meadows where white stags from England used to graze for some time.

Study the map, pack a thermos flask and set out to admire unique places in the High Tatras.
MAP OF TATRA UNIQUES: HERE!
Realizované s finančnou podporou Ministerstva dopravy a výstavby Slovenskej republiky.